Mosquito and Tick Control

Mosquitoes and ticks can be annoying pests. Not only do they disrupt your outdoor fun, but they can carry diseases that are harmful to humans and pets. bioLawn has a control system designed to reduce mosquito and tick populations to let you enjoy your outdoor spaces all season long.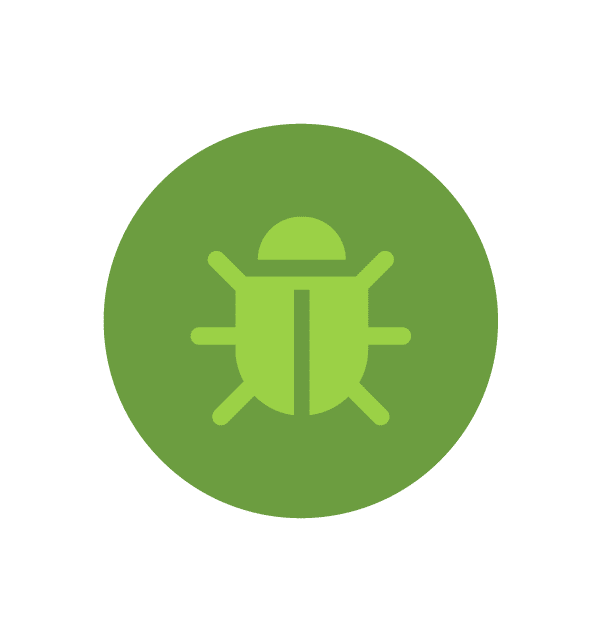 Mosquito Control
Our mosquito control applications are applied to shrubs, trees, and plant materials.
As mosquitoes rest on these plants during the day, they take up the product causing them to die. Due to precipitation that can wash off the products, and varying environmental conditions that can lead to increased mosquito populations, regular treatments are advised and re-treatments are occasionally necessary.
Customers who sign up for the full season program of mosquito control receive regular treatments to keep mosquitos at bay and free re-treatments, as needed, to achieve acceptable control.
Tick Control
Ticks rest on shrubs and plant material waiting for an animal to come by to hitch a ride.
For this reason, our tick control program treats plants to mitigate the tick population where it lives. By treating the plants, we reduce the tick population and minimize the instances of ticks hitching a ride on you or your pets.
As a plus, our tick control treatments help reduce mosquitos as well.

"My summer service happened this week and the tech was extremely helpful. Arlo was knowledgeable and helpful."
∼
Andy
"We believe the long-term relationship with Biolawn has led to a better lawn overall (our neighbors think so too). Thank you for your study, thoughtful lawncare program, and terrific service. "
∼
Doug
"Thanks so much for your service this year. I think we have the nicest lawn on the block!"
∼
Shelly from St. Paul
"As a new customer, I am remarkably impressed with your responsiveness and personal attention. Thank you!!"
∼
Adam from Eagan
"We are very happy with the way the lawn is looking!!"
∼
Richard from Stillwater
"Thank you for the email – this years program looks great! Looking forward to another year of great service and excellent results!"
∼
John from West Lakeland
"You have been such an amazing crew. I love the frequent communication and the happy technicians. You have all been fantastic!"
∼
Anna from Eagan
"Our lawn looks better with bioLawn than with several other companies we have hired in the past."
∼
Dianne from Minneapolis
"BioLawn best lawn service EVER!!! Even in a drought my lawn looks great. I followed Oakdale watering rules and BioLawn did their part. Now I have the best lawn in the neighborhood. Their lawn tech nailed it with identifying the few weed problems I did have and applied the right weed killer. You can not water PART of your yard once or twice a week in a drought and expect a good lawn. BioLawn maybe the BEST lawn service on the face of the Earth !!!"
∼
John H. from Oakdale