Mosquito and Tick Control

Mosquitoes and ticks can be annoying pests. Not only do they disrupt your outdoor fun, but they can carry diseases that are harmful to humans and pets. bioLawn has a control system designed to reduce mosquito and tick populations to let you enjoy your outdoor spaces all season long.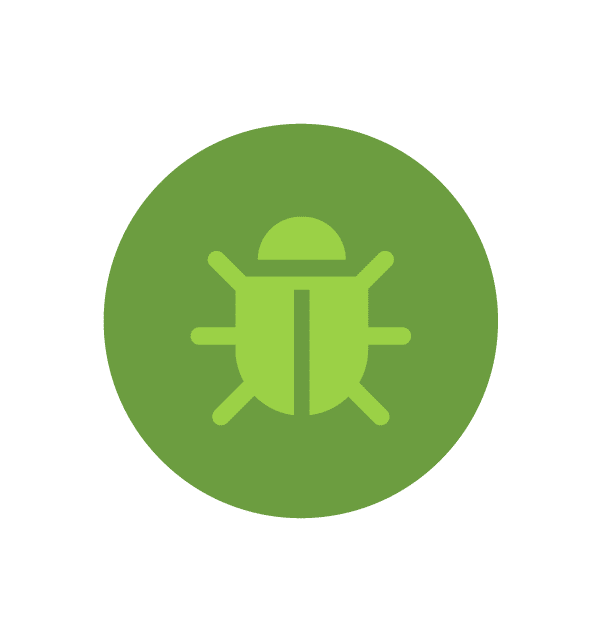 Mosquito Control
Our mosquito control applications are applied to shrubs, trees, and plant materials.
As mosquitoes rest on these plants during the day, they take up the product causing them to die. Due to precipitation that can wash off the products, and varying environmental conditions that can lead to increased mosquito populations, regular treatments are advised and re-treatments are occasionally necessary.
Customers who sign up for the full season program of mosquito control receive regular treatments to keep mosquitos at bay and free re-treatments, as needed, to achieve acceptable control.
Tick Control
Ticks rest on shrubs and plant material waiting for an animal to come by to hitch a ride.
For this reason, our tick control program treats plants to mitigate the tick population where it lives. By treating the plants, we reduce the tick population and minimize the instances of ticks hitching a ride on you or your pets.
As a plus, our tick control treatments help reduce mosquitos as well.
bioLawn loves our customers and
our customers love bioLawn

"I have used BioLawn for several years. They are very responsive to my inquires and flexible when I have needed them to be. I really appreciate the personal note left by the (same) technician after each visit as well. Highly recommend if you want to be thoughtful about your lawn applications."
Stacy P.
"Very pleased with bioLawn, their products, and their customer service. My lawn has never looked so good. Had been using one of the "BIG" commercial services previously, and they were terrible with regards to keeping their schedules and treating my lawn. Highly recommend bioLawn."
Steve H.
"Excellent company! I switched over fom Trugreen and my lawn has never looked better. I would have never thought eco friendly treatments could work so well."
Brandon A.
"Very pleased with the aeration done on my property. Joshua Amundsen was very attentive to the areas that needed special attention. Looking forward to doing business next year with BioLawn."
Alice M.
"I've put off calling BioLawn for years saying 'I could do it myself' while admiring our neighbors' lawn. Finally, after buying myriads of products and never getting myself on the right schedule, I made the call. Our lawn has never looked better, honestly I never thought it could be so lush and inviting. And… it's just such a pleasure to take this task off my list! Company has been very helpful, responsive and reliable."
Karen A.
"Niles from bioLawn gave us outstanding service. He spread fertilizer and sprayed for weeds every 4-5 weeks like clockwork. He was very professional, answered all our questions, and educated us about lawn care during our current drought. Our lawn has never looked so good."
Ian L.