Stress Health Application

Summer heat and a lack of rainfall can stress out lawns causing them to turn brown and crispy. Stressed out grass and dormant grass can both leave open spots in your turf that leaves it vulnerable to invasive weeds.
A thick, healthy lawn is its best defense against pests, weeds, and environmental problems. When a lawn is actively growing it does not provide space for weeds to grow. Additionally, it recovers quickly from pest damage and it better absorbs nutrients and rainwater to limit environmental contamination.
At bioLawn, our lawn applications are directed toward making your lawn its healthiest.
Our Stress Health Application (Step 4) improves water infiltration, water retention, and supplements the lawn with stress fighting nutrients. This product is a custom blended mix made just for bioLawn and designed by our scientists. By managing water better, this application helps the lawn stay green and growing while also managing a precious resource during high demand. By stimulating the lawn with stress fighting nutrients, we help the grass operate with less water. This application is great for lawns without irrigation systems as it helps reduce the amount of pulling sprinkler hoses. Even lawns with irrigation systems can benefit from this application by reducing how much water needs to be applied.

Our fertilizer and weed control programs consider the seasons. bioLawn is sensitive to the weather conditions and we make changes to our products, schedules, and application methods so your lawn receives exactly what it needs at the right time. Our standard program involves 6 applications spread between the following.
Step 1
Organic based fertilizer with pre-emergent crabgrass control and dandelion weed control.
Step 2
Organic based fertilizer with treatment of broadleaf weeds.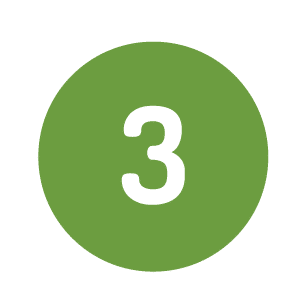 Step 3
Organic based fertilizer with spot treatment of troublesome weeds, including crabgrass.
Step 4
Proprietary blend of compounds to promote water retention and stress recovery.
Step 5
Organic based fertilizer with treatment of broadleaf weeds.
Step 6
Organic based fertilizer with spot treatment of troublesome weeds.

"Thanks so much for your service this year. I think we have the nicest lawn on the block!"
∼
Shelly from St. Paul
"As a new customer, I am remarkably impressed with your responsiveness and personal attention. Thank you!!"
∼
Adam from Egan
"You have been such an amazing crew. I love the frequent communication and the happy technicians. You have all been fantastic!"
∼
Anna from Egan
"We are very happy with the way the lawn is looking!!"
∼
Richard from Stillwater
"Thank you for the email – this years program looks great! Looking forward to another year of great service and excellent results!"
∼
John from West Lakeland
"Our lawn looks better with bioLawn than with several other companies we have hired in the past."
∼
Dianne from Minneapolis