Blended Lawn Care

program in White Bear Lake

Lawn care in White Bear Lake, MN. bioLawn's Blended Lawn Program provides lawn fertilization, stimulates healthy growth and rich dark green color, and supplies weed control to keep your lawn free of pesky weeds, such as crabgrass, dandelions, clover and creeping charlie. This program is the foundation of a healthy lawn. Other services are recommended based on the existing condition of your lawn and your expectations of the lawn.
In White Bear Lake, water quality is a major concern with fertilizers and chemicals used in the environment. We use no phosphorous fertilizers and consider environmental impact with our product selections. We also adjust our application practices to minimize weed control loss to the environment.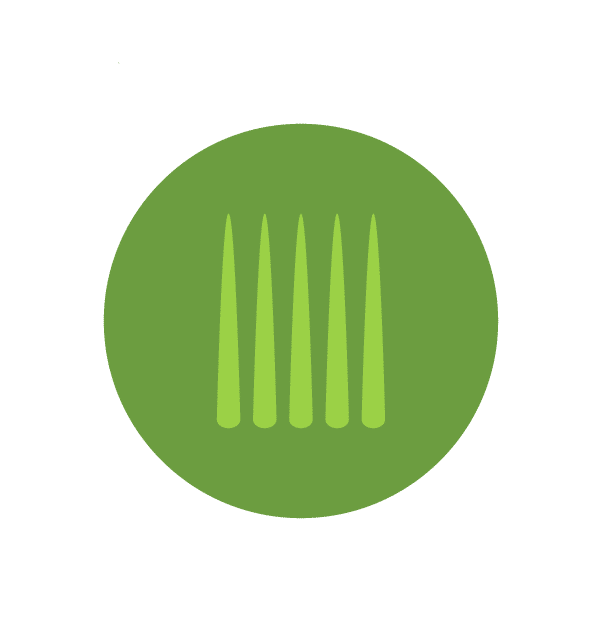 What Makes bioLawn's Blended Lawn Program Unique?
Our focus is in providing results rather than applications for lawn care in White Bear Lake. Our customers benefit from our experts on staff, which include two individuals with masters degrees in turfgrass management. Our guarantee is to tweak your fertilization and weed control to produce your desired lawn. From time to time other problems occur such as disease and insect problems. While not included in our standard program, we can offer applications to combat those problems.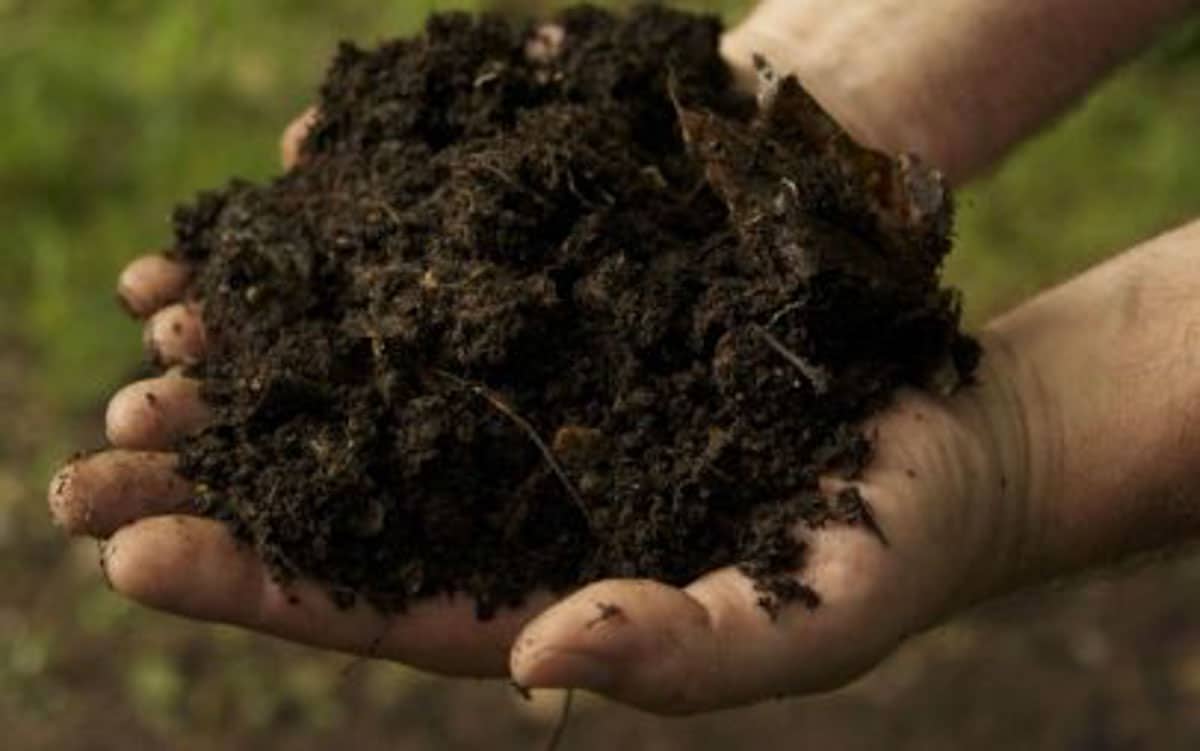 Fertilizer
Our fertilizer contains a proprietary blend of organic and traditional fertilizers. This provides consistent growth and green color, while also feeding the soil biology to promote a healthy lawn over the long term. The type and amount of fertilizer is varied throughout the year to meet the needs of the season and weather conditions to achieve healthy growth.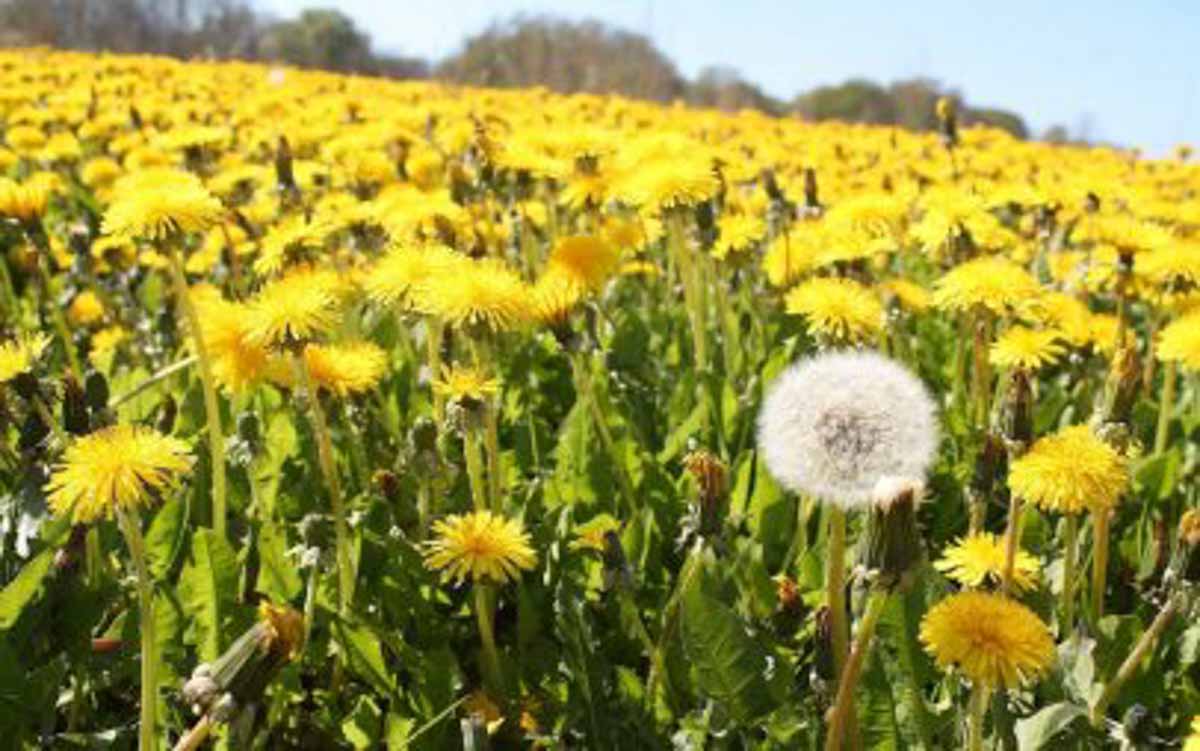 Weed Control
Our weed control practices consider environmental impact while achieving results. Product toxicity, type of weed, time of year and number of weeds drive our weed control practices. We utilize both spot and blanket applications to target weeds specifically. Our weed control focuses on the most prevalent weeds in the midwest, including dandelions, broadleaf plantain, clover, crabgrass, creeping charlie and wild violets.

For White Bear Lake Residents, We Recommend Organic Services

For some of our clients, 100% organic lawn care is the preferred approach and we are proud to offer this as one of our services. The bioLawn organic program uses all organic options for fertilization and weed control. The best defense against weeds is a healthy and thick lawn. Our organic approach uses this philosophy by building healthy, nutrient-filled soil which will in turn help achieve a healthy and thick lawn. We also use organic weed control which helps suppress unwanted weeds in the lawn and aid in the process. Organic lawn care is a great long-term option for a beautiful lawn. Patience and dedication to the process are important to the success of our 100% organic program. Learn more.
bioLawn serves over 1,000 homes in White Bear Lake, MN.

"My summer service happened this week and the tech was extremely helpful. Arlo was knowledgeable and helpful."
∼
Andy
"We believe the long-term relationship with Biolawn has led to a better lawn overall (our neighbors think so too). Thank you for your study, thoughtful lawncare program, and terrific service. "
∼
Doug
"Thanks so much for your service this year. I think we have the nicest lawn on the block!"
∼
Shelly from St. Paul
"As a new customer, I am remarkably impressed with your responsiveness and personal attention. Thank you!!"
∼
Adam from Eagan
"We are very happy with the way the lawn is looking!!"
∼
Richard from Stillwater
"Thank you for the email – this years program looks great! Looking forward to another year of great service and excellent results!"
∼
John from West Lakeland
"You have been such an amazing crew. I love the frequent communication and the happy technicians. You have all been fantastic!"
∼
Anna from Eagan
"Our lawn looks better with bioLawn than with several other companies we have hired in the past."
∼
Dianne from Minneapolis
"BioLawn best lawn service EVER!!! Even in a drought my lawn looks great. I followed Oakdale watering rules and BioLawn did their part. Now I have the best lawn in the neighborhood. Their lawn tech nailed it with identifying the few weed problems I did have and applied the right weed killer. You can not water PART of your yard once or twice a week in a drought and expect a good lawn. BioLawn maybe the BEST lawn service on the face of the Earth !!!"
∼
John H. from Oakdale
Points of Interest in White Bear Lake, MN: